Our Services
Website Design & Development
We're a team of strategists, engineers, analysts, designers and marketers who create transformational digital experiences.
Website Designing & Development Services
Are you searching for Website Design Company! Teamworks is a well-recognized company with over a decade of experience in website planning. Our aim is to create unique projects which will fulfil your demands into a reality that fits your needs. Our goal is to design these websites which will look good not only on your desktop or laptop but also on all hand-held devices like I-pads, smartphones, and tablets. Our experience lies in planning the projects to figure on all in operating systems like iOS, Windows, and Android in a very sleek and perfect manner.
UX Research: Our UX Design Researchers unearth user behavior on understanding the product and its the environment. We develop a well-crafted plan with clear objectives that extract insights into the user's journey. Followed by establishing and implementing the research strategy through technology and design.
Conceptualization: After analyzing the potential of your product, we conceptualize and lay down clear set of objectives. This allows us to build functionalities according to your customers' needs and based on the buyer persona of your business.
Wireframing: We help you through the most essential phase that lays the foundation for a design-centered project. This involves getting a visual idea of the user interface and user experience in structuring the content and functionalities, considering the users' journey.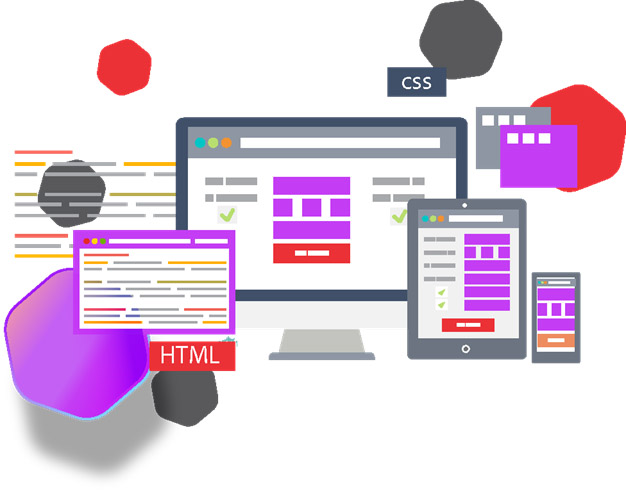 WHY HIRE US TO PROVIDE AFFORDABLE WEBSITE DESIGN SERVICE FOR YOU
We provide cost-effective solutions without any hidden expenses involved. We also incorporate responsive design and focus on ensuring user-friendly navigation features and on-page SEO so that your website is capable of generating more leads and sales for you.
As providers of affordable website design, we make available professionally qualified, experienced and creative graphic designers, programmers, marketing analysts, and project managers for your project. We have a team of experts who have the ability to cater to your every individual need.
From affordable website design to providing customized web development services, we make available the best solution packages that meet all of your specific requirements. You just have to let us know your customization requirements and budget allocation. We will recommend the best package for you.
When it comes to affordable website design, we are one of the few that have experienced web developers who are proficient in working with open source technologies such as WordPress, Magento, Joomla, Opencart, and Drupal. As are a result, we provide the best solutions at competitive rates.
At Teamworks, we never compromise on quality just because we provide affordable website design as part of our development services. Further, we always employ best practices and keep ourselves updated on Google algorithm changes. This way we will make sure that your website achieves better search rankings.
OUR RECENT WORKS